Stationary Slewing Crane
The stationary slewing crane is a special luffing jib crane designed for cargo loading and unloading in harbors. This harbor crane is constructed on a stationary frame with 360° slewing design. It adopts single jib, wire rope and pulley to realize level luffing of cargos. Equipped with grab buckets, it can achieve higher working efficiency. Currently, this slewing crane is well suited for sundries or bulk cargos handling in small and medium sized docks of inland harbors, storage yards, warehouses, etc.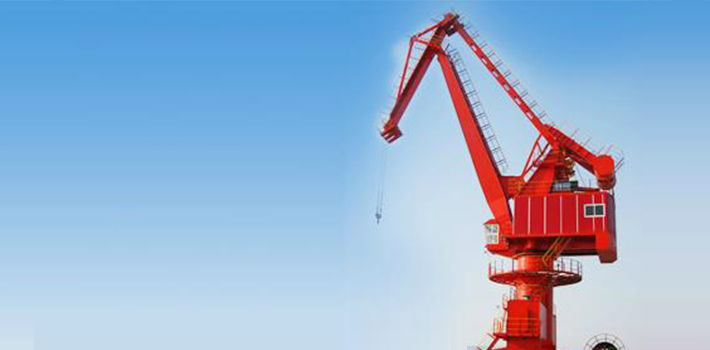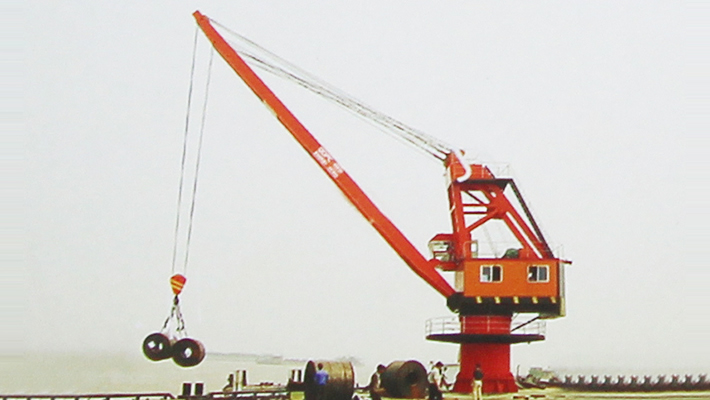 The parameters shown below come from bulk handling equipment that we have manufactured for a customer. This port crane comes with 5t max load capacity, 9m lifting height and 4m tail radius of slewing platform. It can resist 250n/m wind pressure in service.
We can customize this kind of slewing crane according to your actual requirements. Please tell our staff relevant information about the crane including max lifting capacity, lifting height and radius, and we will offer you the optional solution in the shortest time.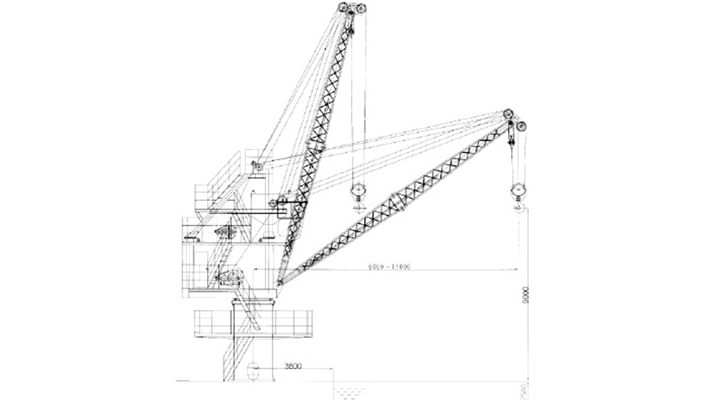 Technical Parameters of Stationary Slewing Crane
Specification
G0515
Classification
A6
Lifting capacity
t
5
Lifting height
Below base
m
9
Above base
m
7.5
Radius
Max.
m
15
Min.
m
6
Mechanism speed
Hoisting speed
m/min
25
Luffing speed
m/min
22
Slewing speed
m/min
1.36
Power supply
3-Phase AC, 50HZ , 380V
Tail turning radius of the slewing platform
m
4
Comprehensive productivity
t/h
≥ 150
Max. wind pressure in service
n/m
250
Max. wind pressure out of service
n/m
1400
Installed capacity
Kw
45