Jib Crane
Our BZD type jib crane is a light and medium duty crane. Its rated lifting capacity comes in 0.25t, 0.5t, 1t, 2t, 3t and 5t, and the maximum lifting height is 4m. The slewing jib crane has two methods of operation, i.e. electric slewing and manual slewing. Jib slewing angle is available in 180°, 270°, 345°, 360° and more.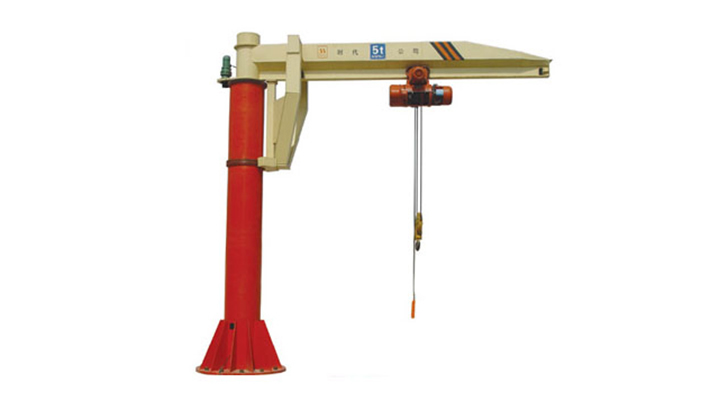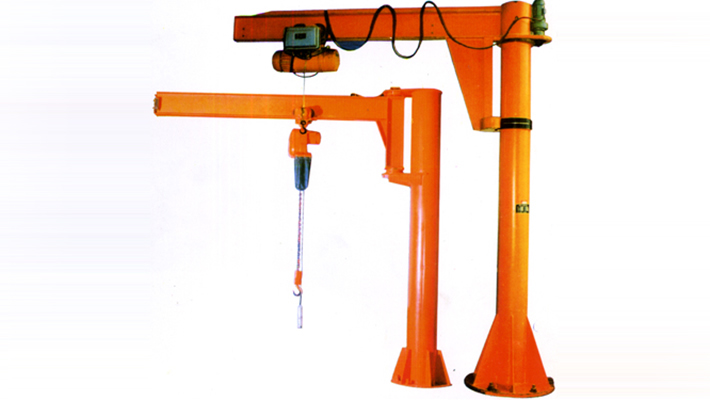 This crane for automotive manufacturing is composed of upright column, slewing jib, drive unit and electric hoist. The hoist can be electric chain hoist or CD/MD wire rope hoist. The shipbuilding crane features simple structure, easy operation, small space usage and large job area. It has been widely used in production lines, assembly lines, warehouses, ports, labs, etc. in machine manufacturing, automobile, shipbuilding and other modern industries for material handling.
Feel free to contact us if you want this material handling solution to improve working efficiency and labor condition.
Other Images
Technical Parameters of Jib Crane
Model
BZD0.25
BZD0.5
BZD1
BZD2
BZD3
BZD5
Lifting capacity
t
0.25
0.5
1
2
3
5
Lifting height
mm
3000
3000
3000
3000
4000
4000
Slewing radius R
mm
3000
3000
3000
3000
4000
4000
Slewing radius R1
mm
950
1070
1100
1120
1160
1000
Slewing angle
degree
360
360
360
360
360
360
Hoisting speed
m/min
Normal
4;10;8
5;10;8
5;8
4;8
8
8
Slow
1;2.5;0.8
1.25;2.5
1.25;2;0.8
1;0.8
0.8
0.8
Crane height (H)
mm
3650
3900
4100
4230
5500
5750
Crane width (L)
mm
3340
3363
3400
3415
4450
4600
Traveling speed
Normal speed
14;20
14;20
14;20
14;20
20
20
Slewing speed
r /min
1.0
0.8
0.7
0.7
0.9
0.6
Dead weight
KG
950
1100
1800
2100
3500
4500