About Us
Henan Zhonggang Group Co. Ltd. has established a reputation for flexible and reliable industrial cranes and construction cranes. Our crane systems and provided services are offered by combining a number of factors, including development, design, advanced manufacturing techniques, friendly sales, easy installation, and easy maintenance for each overhead lifting system. For more than 3 decades we have worked together with our customers, in order to provide them with cranes that are high quality, cost effective and all around the best material handling solution for their industries, whether it be food and beverage or shipbuilding and everything in between. Our product catalogue is one of the most extensive in the industry, spanning bridge cranes, gantry cranes, jib cranes, grab cranes, electromagnetic crane,s manual bridge cranes, shipbuilding cranes, electric hoists and more depending on customer project requirements. Each of these material handling solutions come in a variety of models in order to meet the needs of crane agents and terminal clients for lifting capacity, height and span.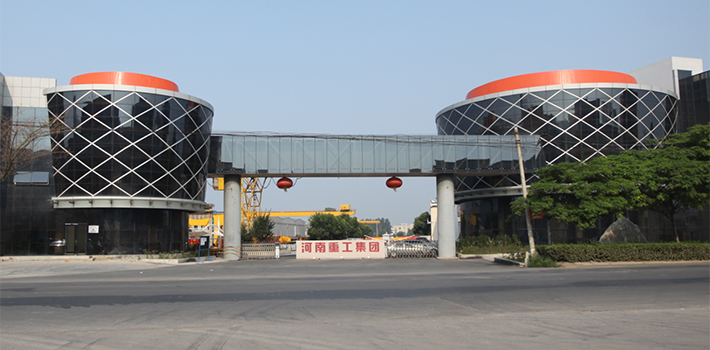 Covering more than 240,000 square meters, and over 100,000 square meters of building area, we have the space necessary for our 1200 staff to operate and carry out manufacturing. More than 160 of those people are intermediate and senior technicians and management staff. Our factory is outfitted with the most advanced and recent technological production and testing equipment. The full line of equipment can carry out all manufacturing processes independently, including lathing, milling, planning, grinding, drawing, boring, rolling, drilling, punching, cutting, bending, plate rolling, rivet welding, testing, heat treating and any other necessary processes that go into making reliable cranes.
We are proud of our cutting edge welding and machining capability when it comes to creating industrial cranes for any industry that requires heavy lifting, and we build our cranes using high precision CNC cutting technology and best in class thermal treating ability. We are the first crane manufacturer in China to be certified to GB/T19001-2000/ISO9001: 2000, GB/T 24001-2004/ISO14001: 2004, and GB/T 28001-2001/ OHSAS 18001: 2007 standards, proving our dedication and commitment to quality. Combining an excellent quality control system, normalized management system, sophisticated testing methods and comprehensive technological prowess significantly increases our market competitiveness.
Zhonggong has been praised for our reputation on both domestic and foreign customers by providing our industrial lifting systems at the most competitive prices and highest quality. In 2014, more than 150 grab bucket cranes, 500 double girder bridge cranes, 120 double girder gantry cranes and 400 manual hoists were ordered from us by customers from all over the world, cementing our position as a leader in the industry. With the combination of time and an expanding market, our sales of all cranes and accessories have significantly increased in the past few years.
On the domestic market, nearly 1,000 internationally known companies from different industries have come to us for material handling solutions, including Handan Iron and Steel Group Co., Ltd., NO.4804 Factory of PLA, Shougang Group, Baosteel Group Corporation, China National Erzhong Group Co., Shenyang Heavy Electrical Machinery Factory, Sinopec Qilu Company Ltd., YTO Group Corporation, China Gezhouba (Group) Corporation, and Beijing Metallurgical Research Institute, among many others. Our products are popular on numerous international markets, in Japan, Zambia, Pakistan, Mongolia, Vietnam and others, solidifying our reputation as a leading multi-use crane manufacturer.