Gantry Crane in Shipbuilding Industry
Gantry cranes, especially large sized goliath cranes can be commonly found in shipyards. Zhonggong is a specialist shipyard crane manufacturer, and we have supplied quite a lot of gantry cranes to shipbuilding industry.
1. Zhanjiang Haibin Shipyard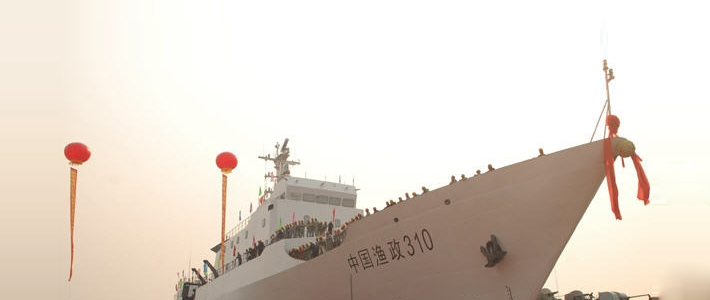 Products: 1 MG120/60+60-70 Gantry Crane
Customer introduction: Zhanjiang Haibin Shipyard is a state-owned shipbuilding enterprise with abundant strength. It is mainly engaged in manufacturing and process of ships and relevant products. We offered one gantry crane with 70t lifting capacity to this shipyard which has brought exceptional benefits to them such as higher efficiency, lower labor strength, etc.
2. Shandong Xixiakou Shipyard

Products: 1 MG80+40t-48.55m Shipyard Gantry Crane
Customer introduction: Xixiakou shipyard covers an area of 200,000 square meters, including 100,000m2 sea area and 60,000m2 building area. It can manufacture all kinds of bulk cargo ships, multipurpose cargo ships, chemical tankers, dual purpose tugs, etc. under 15,000 tonnages. We offered a goliath crane to this shipyard which ensures verifiable safety, reliability and stability.
3. Rizhao Kingda Shipbuilding Heavy Industry Co., Ltd.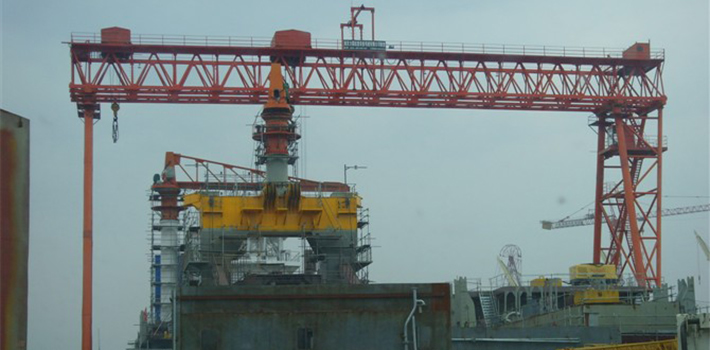 Products: 6 double girder gantry cranes
Customer introduction: Kingda Shipbuilding is professional in providing safety protection for ships and cargos. It has established long-term partnership with many enterprises in the industry.
4. Tianjin Xingang Shipyard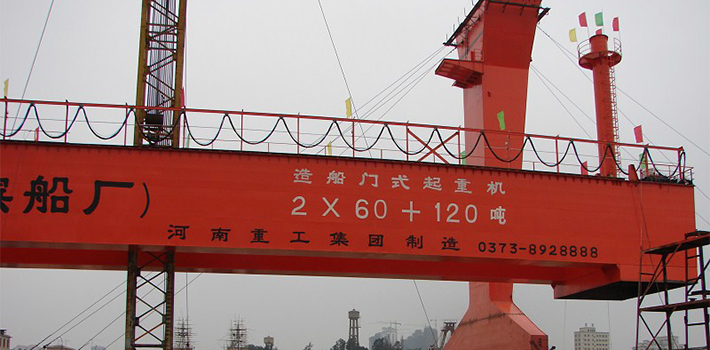 Products: 6 Double girder gantry cranes
Customer introduction: Tianjin Xingang Shipyard is affiliated to China Shipbuilding Industry Corporation (CSIC). Founded in 1940, it is one of large heavy-duty shipbuilding & ship repairing enterprise under CSIC. Large tonnage hoisting and handling machinery, and state of the art cutting and welding equipment lay solid foundation for manufacture of high quality ships.